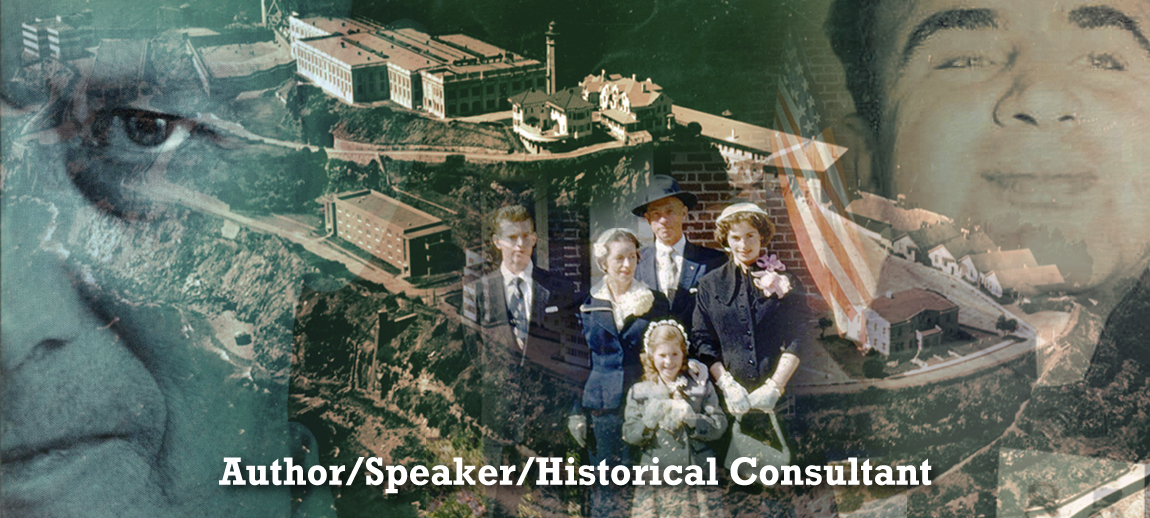 ---
Author Jolene Babyak lived on Alcatraz as a child

and has become one of the island's most prominent historians.
JOLENE DOLLISON BABYAK lived on Alcatraz Island with about 60 other families for approximately two years in the mid-1950s when she was a child and another year in 1962, when she was 15.
Her father, Art Dollison, worked as an administrator on Alcatraz for nine years. He became the associate warden in late 1961 and was the "acting" warden in June 1962 when one of the most spectacular escape attempts in U.S. history took place.
Jolene was asleep in her Alcatraz apartment on the morning of June 12, 1962 when the escape siren blasted out the news that three convicts had broken out of their cells. The dummy mask escape, later portrayed in the Clint Eastwood movie, Escape from Alcatraz, became one of the pivotal moments in her life.
Now an engaging, provocative author and speaker, in the late 1970s, she began interviewing former officers, prisoners and residents for her first book, Eyewitness on Alcatraz (1988). Since then, she has published Bird Man, The Many Faces of Robert Stroud (1994), Breaking the Rock, The Great Escape from Alcatraz (2001), Alcatraz Most Wanted, Profiles of the Most Famous Prisoners on the Rock (2008) and, in Spanish, Mi "Quinceañera" En Alcatraz (2018), about families who lived on the island prison. Two more books are planned for 2018 and 2019.
Ms Babyak is a regular consultant for television documentaries and has appeared on CBS, CNN Headline News, PBS and CBC; she was a featured interviewee on a segment of Mythbusters, and has appeared in radio and television programs in England, Australia, Japan and Germany.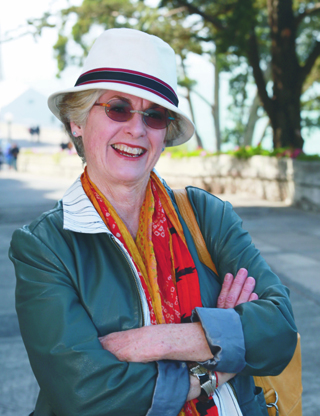 Photo by Richard Meyer